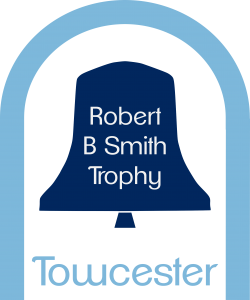 NUSCR (Nottingham University) won the 2019 Competition, held at S Lawrence, Towcester, NN12 6YY on 28th September. Judges were Paul and Kate Flavell. Teams representing Sheffield, Melbourne, Leicester, Towcester and Welsh Colleges also took part. Read the News Post and Results Page for more information.
The 2021 competition will be at St Mary's, Nottingham on 25th September.
If your team would like to take part in the next competition, please contact us.